Hello;
My name is Jeff Balazs and I am the owner and founder of Heart of Oak Workshop. I became interested in woodworking and in all things mechanical at a very early age. I absolutely loved building things and still do. And yes....I was that kid who had to take every thing apart to see how it worked.

My woodworking career began at around age 7 when some of us kids discovered a large hill and the thrill of speed. After that every weekend for quite some time was spent in Dad's garage making or repairing my homemade coaster. Now it should be understood that Dad was a great guy but hardly knew a screwdriver from
a chisel..... so as you might imagine our initial efforts resulted in quite a few structural failures and accidents. Somehow we persevered although our creation would never have won a beauty contest. When I think back I am certain that it was this early experience that lead to my deep appreciation of quality joinery that is the foundation of all Arts & Crafts woodwork.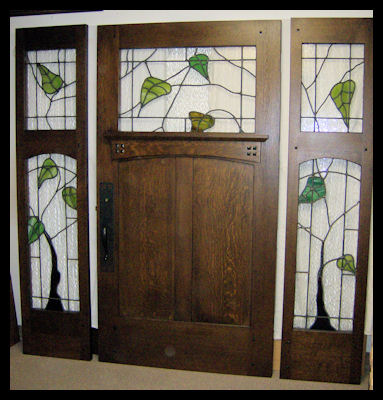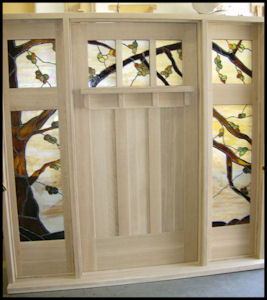 Heart of Oak Workshop handcrafted Entry systems with custom leaded glass

As a young adult I became interested in Architecture and Engineering. After finishing school I entered the engineering business as a designer where I routinely worked with Engineers and Architects to get their ideas down on paper. I had a talent for this and worked my way up through the ranks to become Design Supervisor and later Project Manager. During this 20 plus year period of my life I continued to expand my woodworking shop and my capabilities. Even though
I was fortunate to work on some really outstanding engineering projects it was never quite as satisfying as building the entire project myself. I knew at some point that I needed to have a better outlet for my creative skills. This was the genesis for what Heart of Oak Workshop was to become. I just needed to take the plunge....

Heart of Oak Workshop was started in 1997 as a workshop specializing in reproductions and adaptations of Arts & Crafts period furnishings. The initial response was extremely gratifying. With the advent of the Internet our customer base began to expand in a truly exciting manner. Shortly after start up it became apparent that our customers were looking for more than just furniture. We began producing interior doors slabs and cabinetry for our customers that had purchased furniture. This was followed by several projects that not only included doors but interior trim elements such as door jambs, casings, baseboard and wainscot.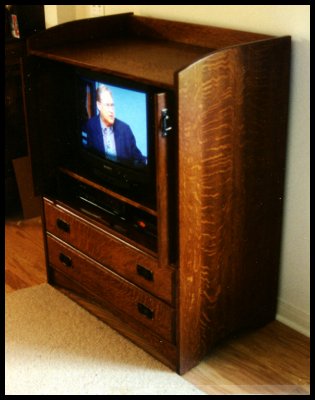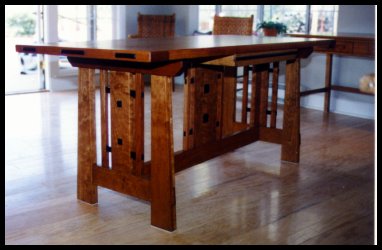 Some examples of furniture we have created
As time went on we began producing exterior doors for these same customers. These were so well received that we began getting orders from all over the country for our custom Arts & Crafts inspired Entry systems. We have produced hundreds of these doors now and they continue to be one of our most popular items.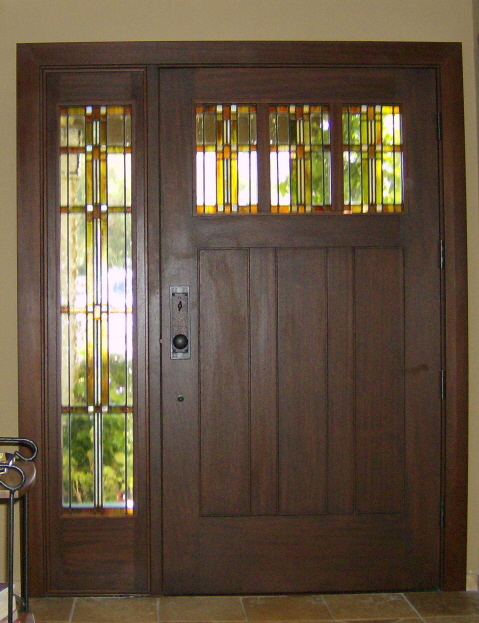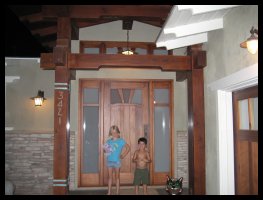 A few more examples of our handcrafted Entry Systems
One of the natural progressions of our work is the continued development of our in-house leaded glass capabilities. Early on I began incorporating leaded glass
into some of the furniture and cabinetry we constructed. This was and still is a big selling point for many of our customers. As far as I am aware we are one
of the only small shops that offer this to our clientele. You can see many examples of this work on our web site and we are extremely proud of it.

Another aspect of our work combines some skills that I developed during my time in the engineering business with our custom millwork capabilities. We have on numerous occasion put together entire interior trim packages for direct shipment to the job site. These projects begin with the creation of an accurate material
take off which is based on the construction plans for a project. In many cases we have supplied pre-cut and pre finished trim elements such as door and window casings, which are labeled to match the plans your contractor is already using. This has been very well received as it greatly speeds up the finish carpentry.
And it almost always allows for higher level of detail than a contractor can create on site. If this type of service appeals to you please do not hesitate to call us for more information.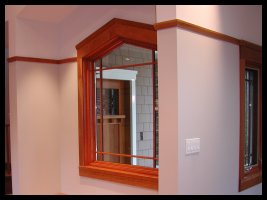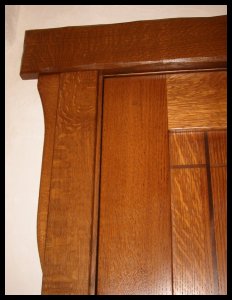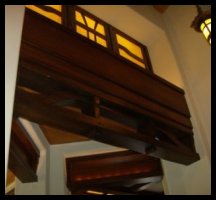 A few samples of our custom Arts & Crafts inspired millwork and trim
As I am sure you can tell I enjoy the work I do. Please do not hesitate to contact me if I can be of service to you.
Thank you for taking the time to visit our site.
Jeff Balazs, Owner, Designer & Craftsman September 2010

---
FLW * CFA Voysey * Mackintosh * Mackmurdo * Ellis * Gill * Ashbee